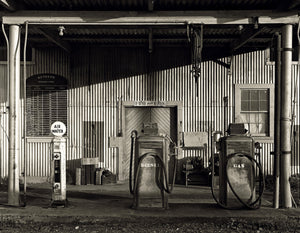 Hawaii's sugar plantations were "company towns." Remote, self-contained communities, they provided all of the needs of the company and its employees.
The plantation doctor would deliver your child in the plantation infirmary or in your plantation house. There was a primary school, a gym, a playground, a ball field, organized sports, and a movie theater. Most worldly wants could be had at the plantation store. There were churches and temples with social halls, language classes, and cultural events. Beaches, mountains, streams, and waterfalls provided opportunities for outdoor activities: fishing, hunting, swimming, and surfing.
In Kilauea, only high school students would commute beyond the plantation's boundaries. After high school, you could work for the plantation, and then when it was all over, you were buried in your community's graveyard.
Of course, curiosity, opportunity, ambition, love, and trouble drove many plantation workers to leave once their contracts were up—to seek their fortune in the great world beyond sugar fields stretching to the horizon.
The Kilauea Sugar Company closed in 1971. Soon after, Don, a young and very talented mechanic from the mainland, leased the garage. He moved his tools and equipment into the shop but left everything else the same—a vision of plantation days.